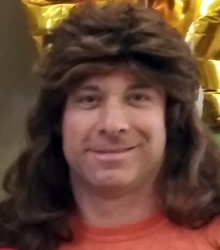 Branch: United States Air Force
Service Branch Role(s):  A2654- Aircraft fuel systems mechanic. Worked on the following airframes Awacs, F-15, C-130.
Current Civilian Role(s) (ITC): Service and installation technician (Kansas City, MO)
Favorite Duty Station (Perm or TDY):  Elmendorf AFB Anchorage, AK for a permanent base. Favorite TDY was definitely Tokyo Japan.
Favorite Memorable Service Moment: Being in Saudi Arabia on the flight line the morning operation "Desert Fox" kicked off in 1998. Watching fighter after fighter take off fully armed and coming back to base empty.
Best Battle Buddy: Randy Barker
One Military Lifelong Lesson: Do it right the first time.
Personal Interest: God, family, and friends. I love making memories with my family that will last a lifetime. Enjoy watching sports and teaching the kiddos sports as well. Also, enjoy vacationing in the Caribbean as much as possible.