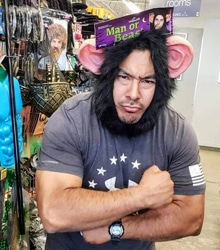 Branch: United States Marine Corps / United States Army / United States Army Reserves
Service Branch Role(s): Field radio operator, USMC (called in fire missions, air support, and established communication for company size element.) Abrams Systems Maintainer, US Army (in charge of all the track vehicles, weapons systems, and mobilization of a company size element in Iraq / also part of a recovery tasks force in Iraq).
Current Civilian Role(s) (ITC): Installation Supervisor ( San Antonio, TX)
Favorite Duty Station (Perm or TDY): Mt. Fuji, Japan & Bridgeport, CA
Favorite Memorable Service Moment: Partying in Tokyo after weeks of training in subzero temperatures & fighting alongside teammates in Iraq.
Best Battle Buddy: Brian Longstreet (Manos de Piedra). We both came in as prior service into the Army and during the Iraq War where we literally fought everyone along the way winning Army Combative tournaments and known as being fearless in recovering blown-up vehicles in Iraq.
One Military Lifelong Lesson: Army taught me how to ask for things and not bark orders as I did in the Marines.
Personal Interest: Full-time father of 5, like travel in my RV & Kayaking, manage properties, do light construction, work on vehicles, weld and manufacture metal parts, and off-roading on my ATV.